Rooftop Gardens
The Union Building, 51-59 Rose Lane, Norwich, NR1 1BY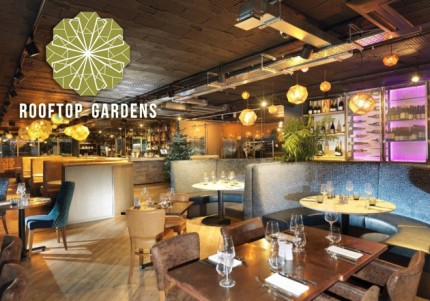 For directions click here.

In an exciting new collaboration, Norwich Jazz Club and Rooftop Gardens have put together a programme of regular live jazz events where patrons can enjoy performances from the UKís finest regional and national artists whilst dining from the restaurantís set menu.

The chic new bar & restaurant offers open-air dining on the terrace as well as indoor accommodation, both with spectacular views over the city. The gigs take place on one Sunday a month, tables are available from 7pm and the music runs from 8pm until 10.30pm. The terrace and bar are open all day.

Along with your table allocation and live entertainment, the ticket price also includes a selection from the Rooftop sharing platters (Charcuterie, Fish & Vegetarian). Vegetarian options are always available and food intolerances, allergies etc can be accommodated. See the gig listings for details of the performers and how to book.