Anteros Arts Foundation
11-15 Fye Bridge Street, Norwich, NR3 1LJ.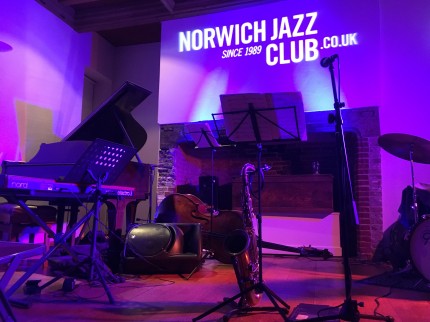 Norwich Jazz Club's Tuesday events are currently held in The Music Room at Anteros which is located on the first floor of this charming former Tudor mansion house and which also comprises a gallery and artists' studios. Seating is arranged in theatre-style rows with capacity for 70-80 patrons. Drinks and food are available at the adjacent 'North' café. Click here to find out more about their menus and opening times.